10 Oct 2022
KITCHEN LIGHTING DESIGN TIPS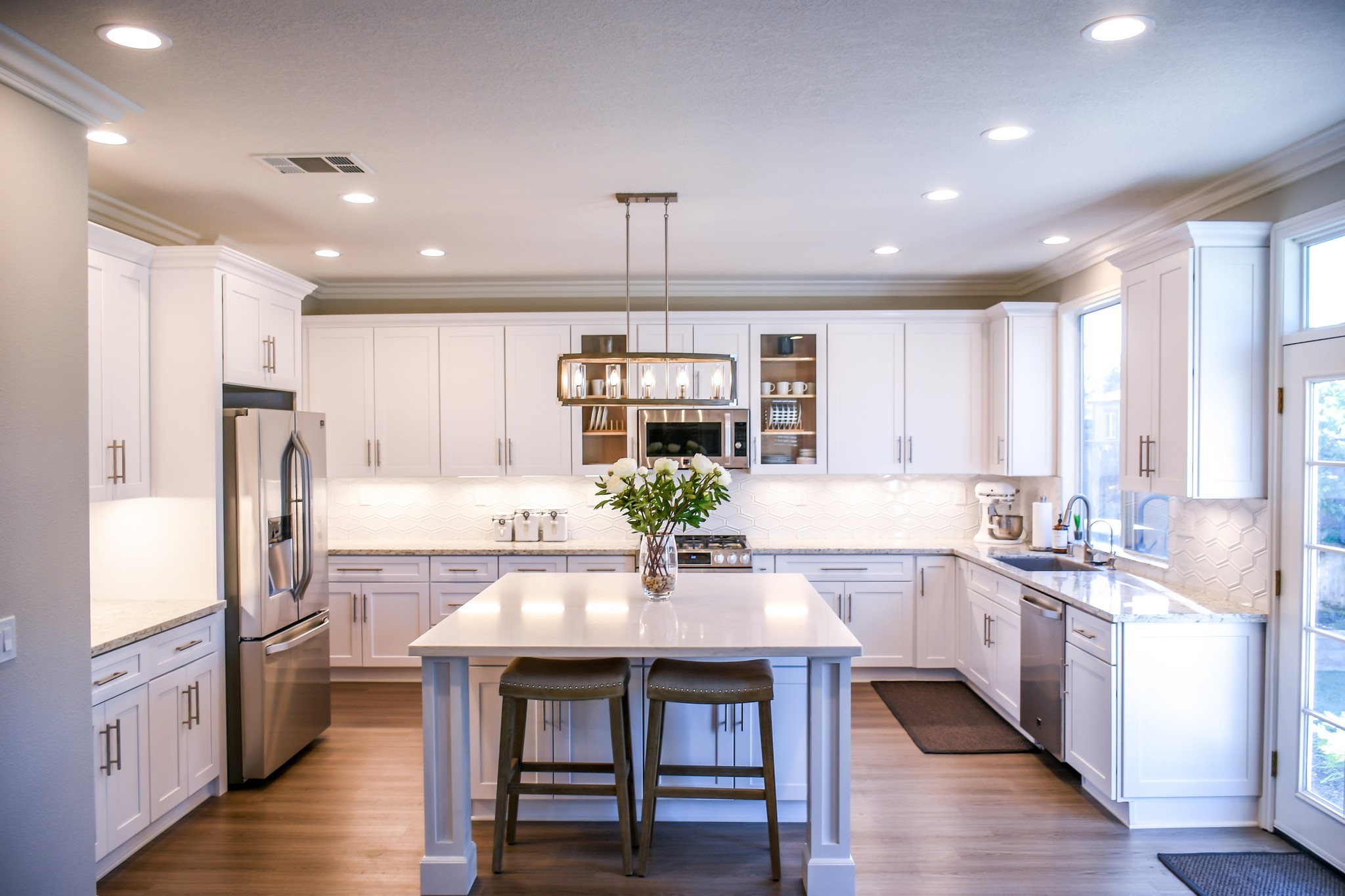 Even in the best-case scenario, designing effective lighting for a kitchen may be difficult, whether one is building a new one or remodelling an old one. 
With the proper light colour temperature, kitchen lighting ideas and implementation can significantly change the space's ambience and mood.
Nowadays, there are so many options for kitchen lighting that homeowners frequently don't know where to start. Here are some excellent guidelines for kitchen lighting design that can help you make selections as you plan your renovation.
This is why we have decided to create this quick and simple guide giving your kitchen the best lighting possible.
Firstly let's start with the primary lighting types for use in kitchens
The four categories of ambient lighting, job lighting, accent lighting, and decorative lighting should be used to establish your needs before you start.
AMBIENT
Starting with a must, ambient lighting!
Choosing recessed lights for direct lighting and linear versions with glass balls for more diffused lighting is something we frequently advise doing to create a mood. Warmer lighting in the kitchen will be provided by suspensions over the island.
Light blending is essential. Recessed lights work well with other forms of lights, but using simply them would make the space feel cold and clinical. In order to always keep the function in mind while attempting to create an environment.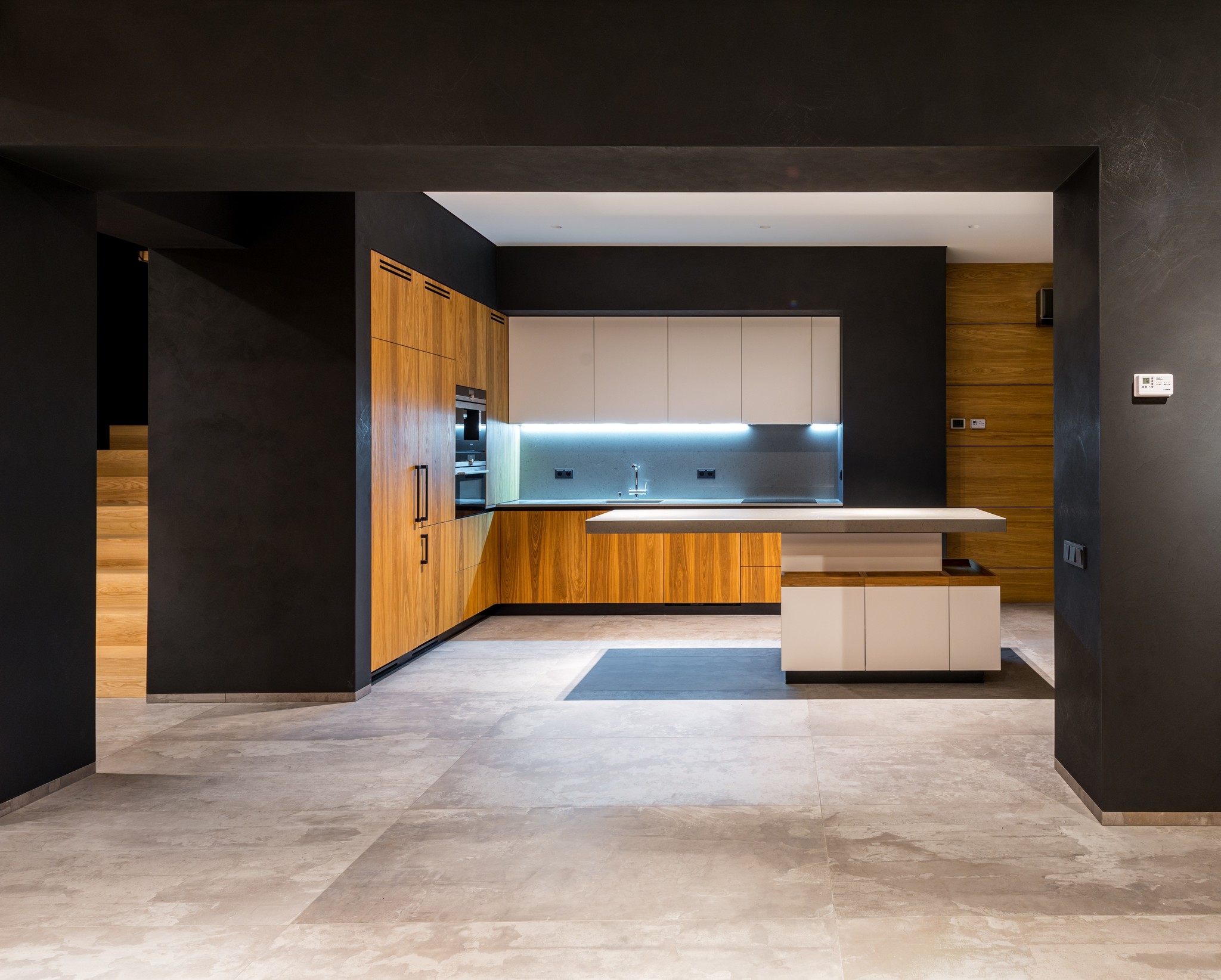 TASK
Task lighting refers to the lighting in the cooking area, the cleaning area and the food preparation area.
Precise lighting directed towards these areas will allow you to work safely while reducing eye strain. 
LED light strips under the cupboards, recessed lights in the pantry or above the island and hanging lights are all great options to provide adequate lighting for these areas.
When planning your lighting, make sure that the light that will illuminate your worktop will not be positioned behind you. Instead, opt for ceiling lighting; thus, you will avoid creating shadows in front of you.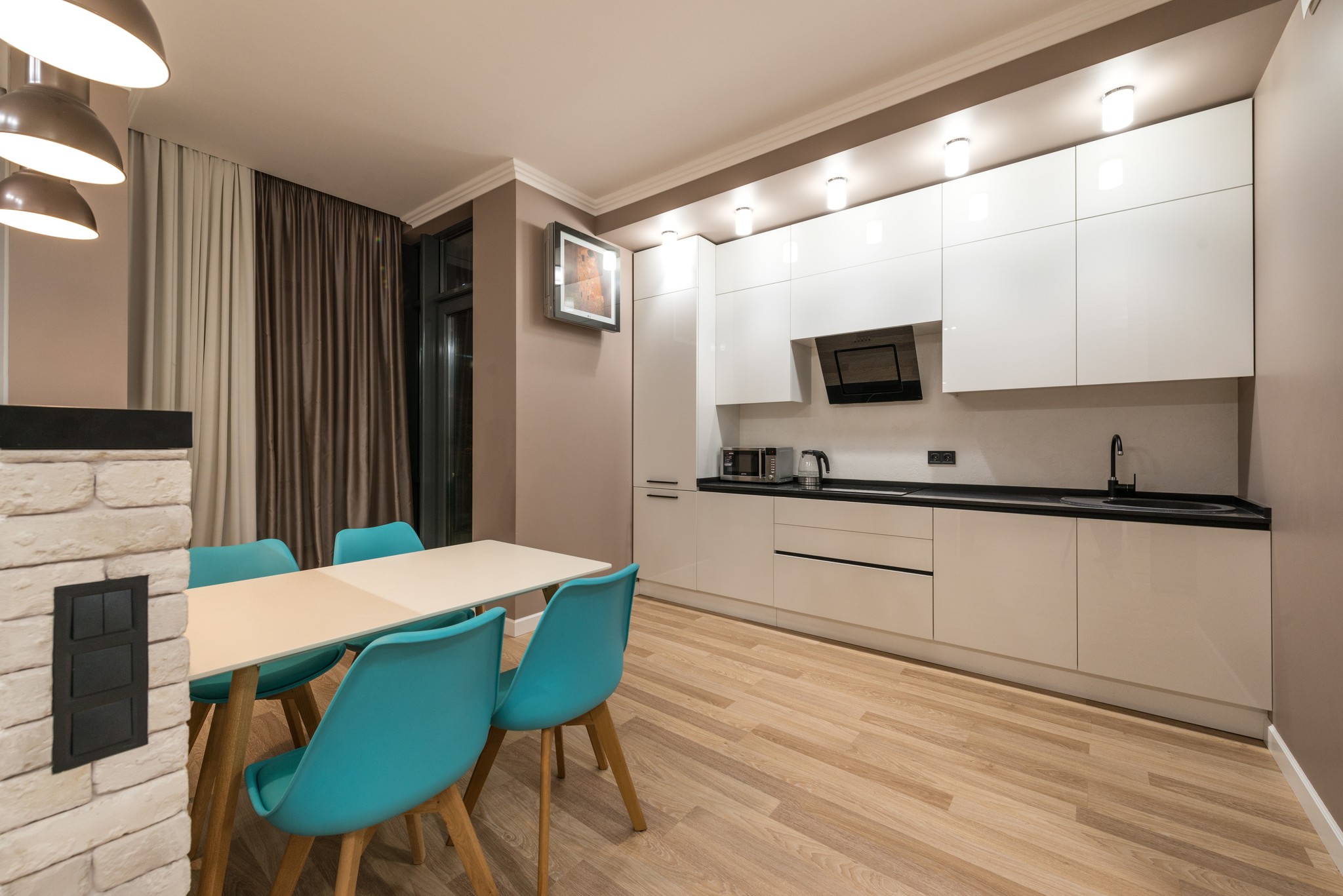 ACCENT
Accent lighting is frequently utilised to draw attention to specific items, such as collectibles and pieces of art. 
We advise choosing track lighting or wall lights for this purpose. Additionally, you can install a light inside a glass cabinet to illuminate the contents if you have one.
Additionally, this kind of lighting can be used to draw attention to particular elements of the room. For instance, our designers frequently employ lighting to highlight particular materials, such solid wood, or to give kitchen areas depth and perspective.
DECORATIVE
Decorative lighting  is frequently employed to finish the aesthetic of the space. Make sure to pick a light that enhances your room without taking centre stage when choosing decorative lighting.
We usually find selecting an odd number of pendant lights for kitchen island lighting works really well.
One more important element that is sometimes overlooked by a lot of people.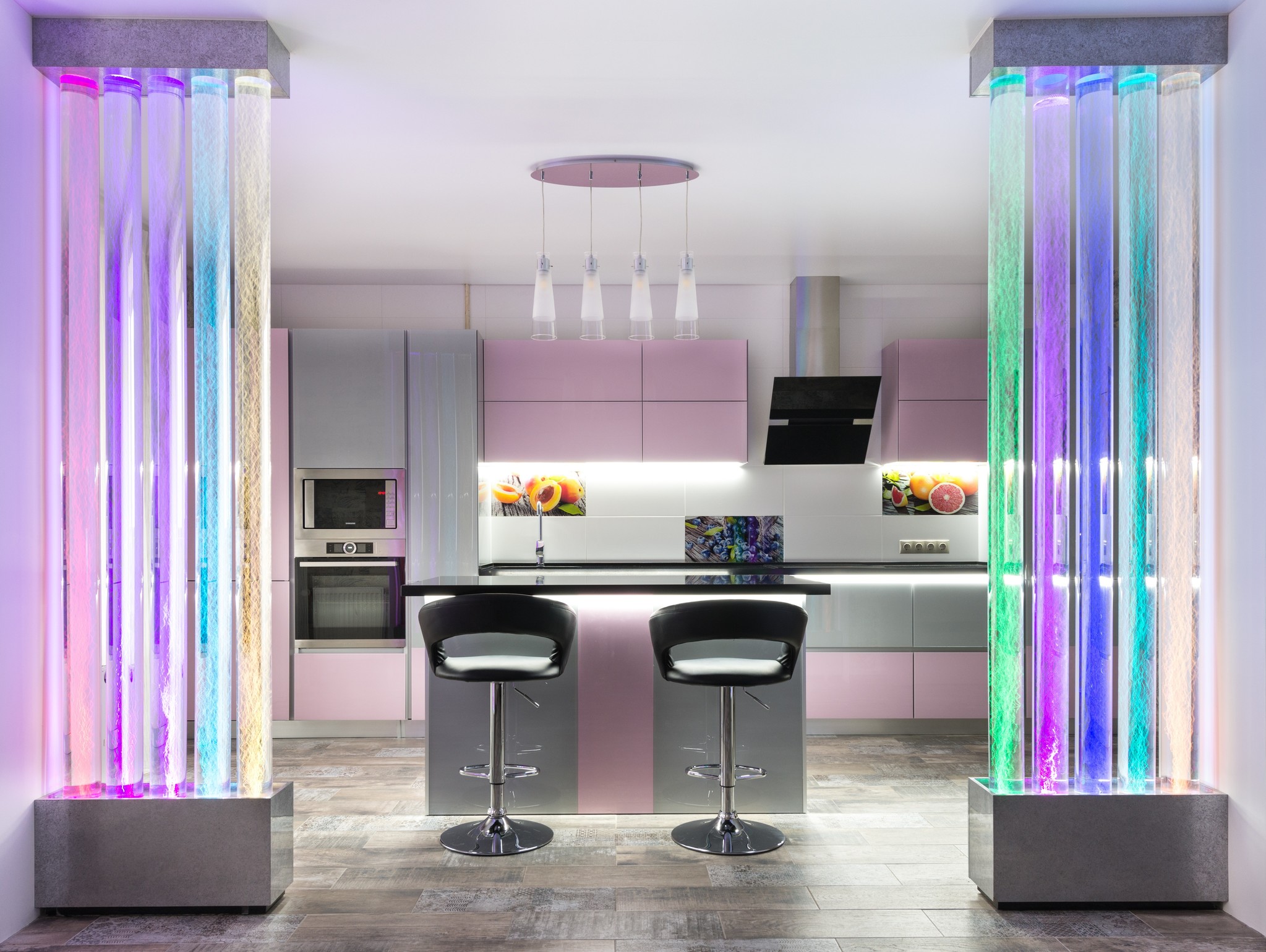 DIMMERS
Opt for dimmable lights to vary the light intensity depending on the occasion—for example, by opting for a soft light to create a relaxing and cozy atmosphere during gatherings with family and friends, or by adjusting the brightness according to the seasons.
IF YOU HAVE ANY QUESTIONS OR QUERIES OUR FRIENDLY CUSTOMER SERVICE TEAM
ARE ON HAND TO TAKE YOUR CALLS OR YOU CAN ALWAYS VISIT OUR SHOWROOM.
WE LOOK FORWARD TO TALKING TO YOU.
KEEP YOUR LIFE BRIGHT WITH THE RIGHT LIGHTS!!!
POOLE LIGHTING FACTORY SHOP