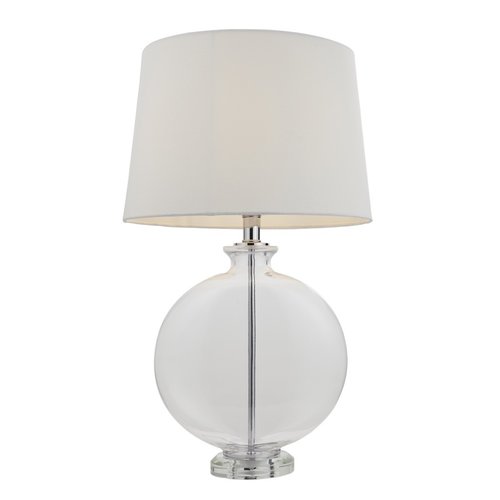 Gideon table - white
This stunning table lamp is very on trend with a clear glass base, nickel plated detailing and a gorgeous white mixed linen shade for the ultimate in designer touches. It's unique ellipsoid base means it is slim enough to fit on console tables.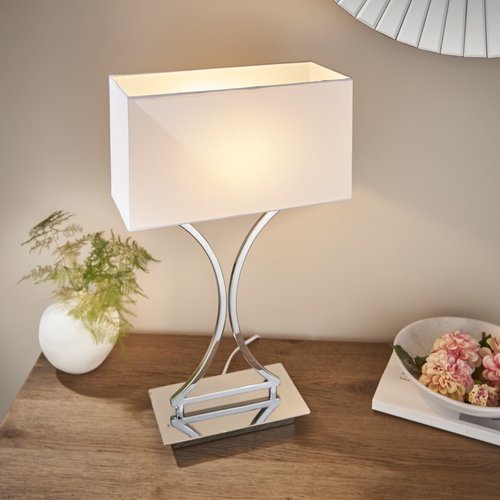 Epalle 1lt Table
This stunning chrome plated table lamp will bring a touch of elegance to any home decor. This stylish table lamp has been stunningly crafted with white cotton mix fabric and designed with a beautiful rectangular shade for a contemporary twist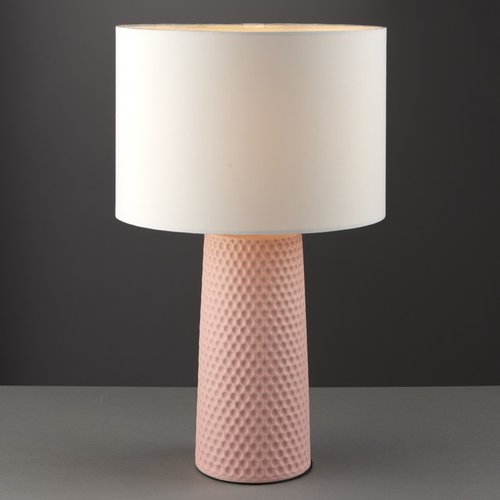 Pinhole 1lt Table
This blush pink Pinhole table light features a honeycomb embossed texture. This table light is modern and stylish. Perfect for bedrooms or dressing rooms.
Highclere Table Charcoal
The Highclere 3 light table lamp is a sophisticated mix of charcoal linen mix fabric shade with a reflective brushed metallic inner and bright nickel plated metalwork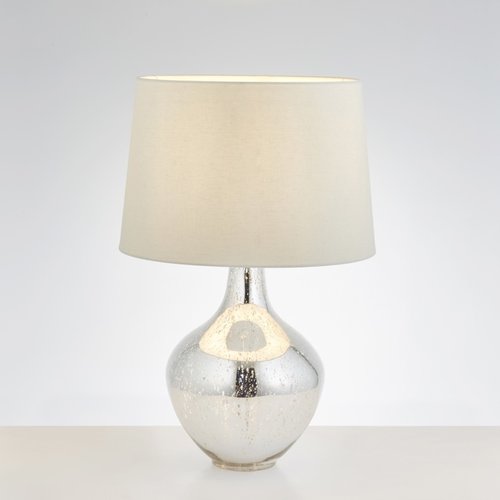 Usha 1lt Table
Brighten up any room of the house with this gorgeous luxe table light. With a stylish design, this piece has a modern colourway that will complement an array of home decors beautifully while looking attractive and eye-catching.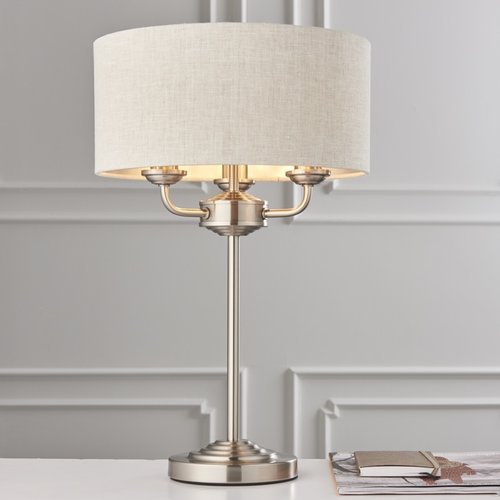 Highclere 3lt Table - Nickel/Silver
The Highclere 3 light table lamp is a sophisticated combination of silver linen mix fabric with reflective brushed metallic inner and bright nickel metalwork. This statement light is the perfect timeless addition to modern and classic homes of today.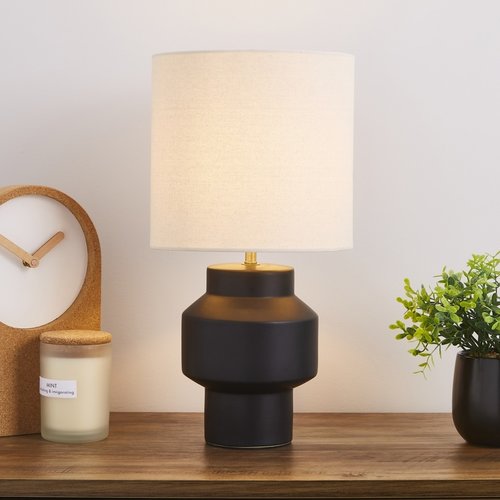 Canada Table lamp small
Featuring a stunning matt black glazed finish, the Montreal table lamp offers a modern chic design, perfect for any contemporary home.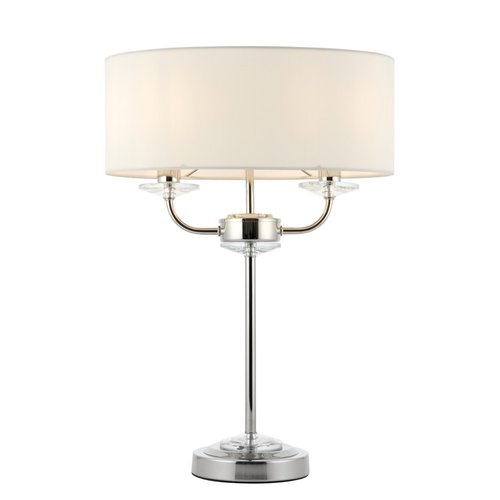 Nixon 2lt Table Satin/chrome
A 2 light table light finished in a bright nickel plate with a vintage white silk shade and crystal glass detailing. suitable for use with LED lamps and supplied with an inline switch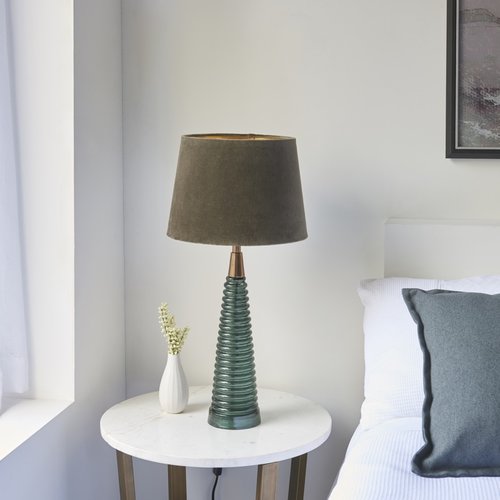 Naia table 40W SW - teal glass
Classic styling meets timeless design with a mix of materials in the Naia table light.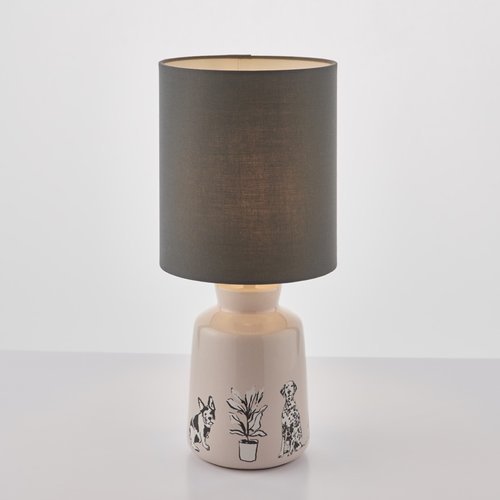 House Dogs table lamp
Dog transfer print on ceramic and gloss pink glaze with grey fabric shade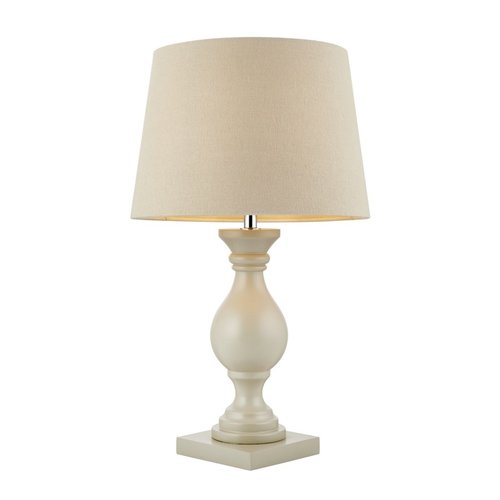 Marsham 1lt Table - Taupe
Article code
MARSHAM-TLTA
A wooden table lamp finished in a taupe paint and complimented by an ivory linen shade. Comes with an inline switch and suitable for use with LED lamps. Also in ivory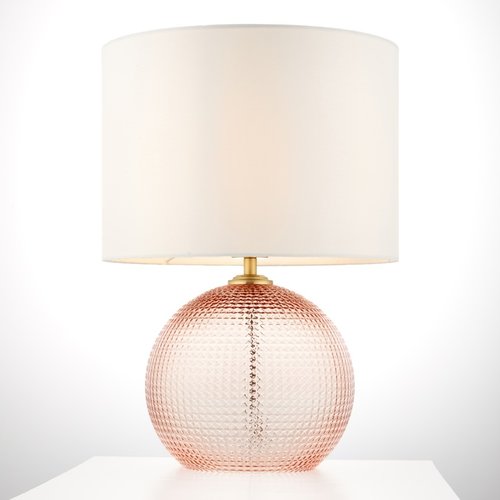 Rose Textured Glass Table Lamp
Matt brushed gold effect plate and rose pink textured glass with ivory shade