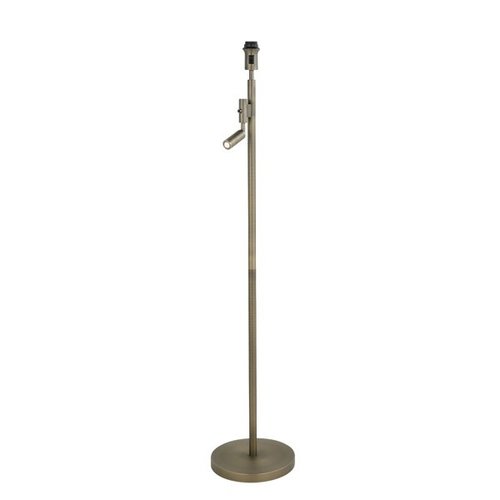 Owen 2lt floor - A.bronze
Modern interior floor lamp with dual light source. Create the perfect accent room lighting by selecting the perfect fabric shade from a choice of shapes and colours twinned with a versatile LED reading light.
Supplied excluding shade for you to tailor the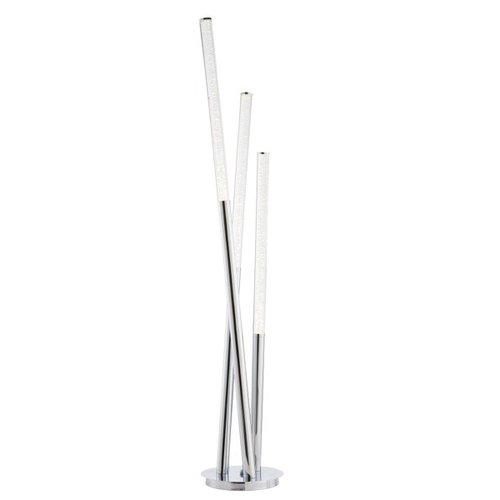 Glacier 3lt floor 2W SW warm white - polished stainless steel
Stunning multi-arm integrated LED floor lamp, finished in polished chrome with striking bubble effect acrylic rods, great contemporary style.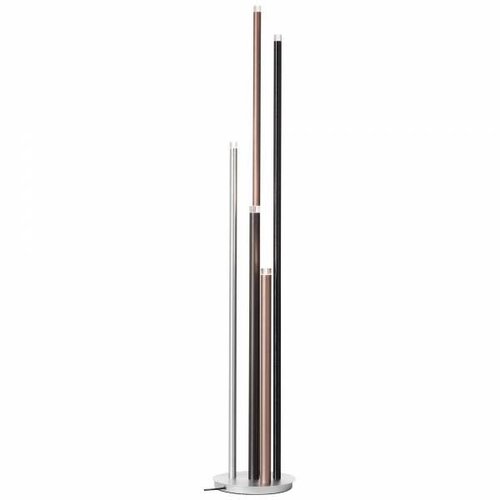 CEMBALO Harpsichord LED floor lamp 5-flames aluminum / black / brown
A modern floor lamp with 5 arms in aluminium, bronze and black with 4w LED modules included.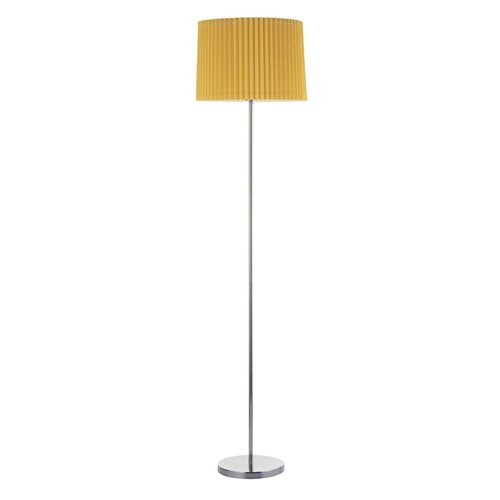 Freddie 1lt Floor
Supplied with inline switchBrushed chrome
Constructed from steel & fabric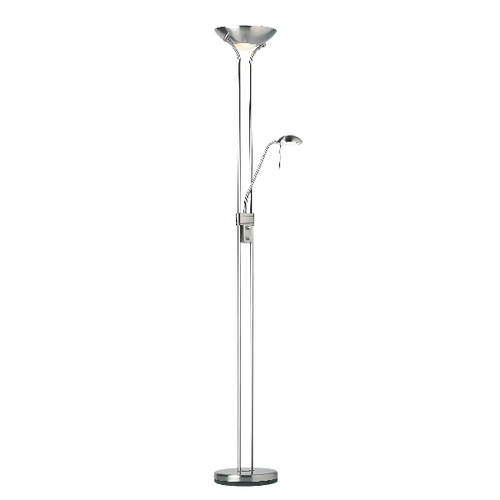 Rome Mother&Child Satin Chrome 230W R7 33W G9
A tall 2 light floor lamp with a double stand supporting an uplighter as well as an adjustable branch holding a reading lamp. Has a satin chrome finish and is complete with a double rotary dimmer switch. Other colour options available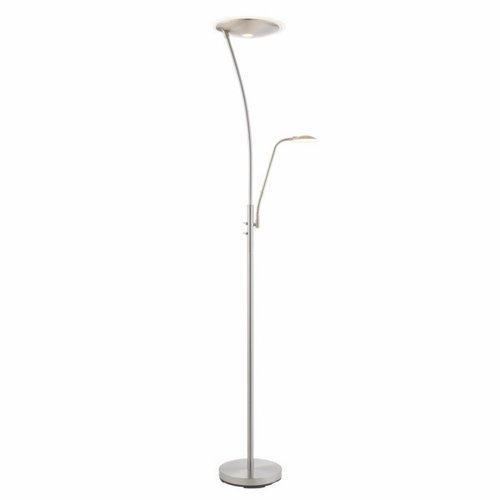 Alassio M&C task floor Satin
An understated LED interior mother and child floor lamp, finished in satin chrome with white frosted diffusers. Featuring an adjustable reading lamp to direct light as required, the main up-light and reading lamp can be lit independently or together.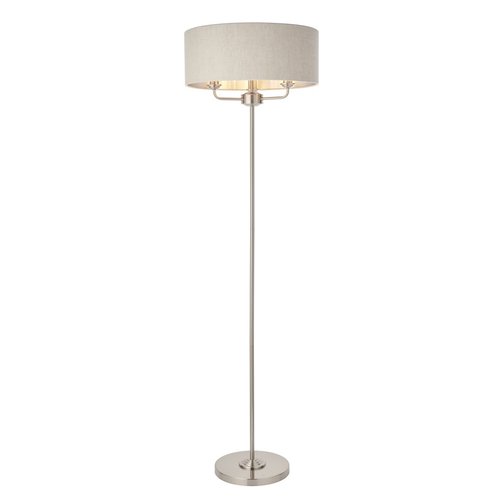 Highclere Floor - Br Chrome/Natural
The Highclere floorlamp is a sophisticated mix of natural linen fabric with a reflective brushed metallic inner and brushed chrome metalwork. This statement floor lamp is the perfect timeless addition to modern and classic homes of today.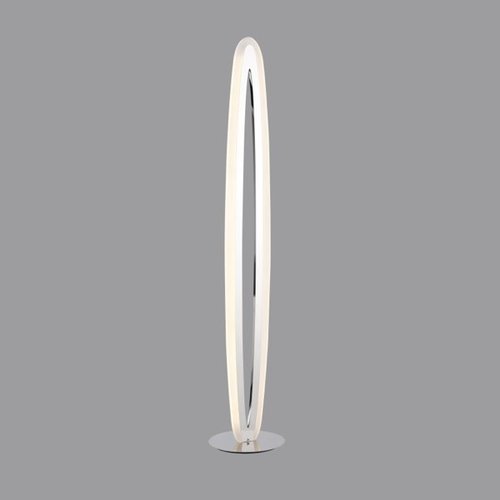 IZARRA LED FLOOR LIGHT
Frosted acrylic and chrome effect plated floor light with a 19w LED module, featuring a 3 stage dimmer switch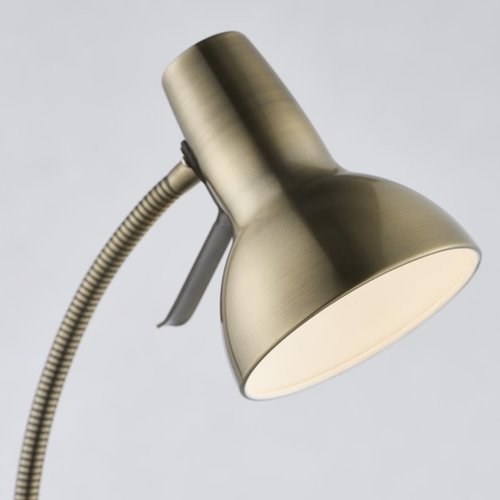 Amalfi Task Floor - A Brass
The Amalfi reading floor lamp is the perfect 'no nonsense' product, a simple modern design with adjustable head and perfect for use with LED lamps. Smart antique brass plated with an easily accessible on/off switch at the back of the head, use the curved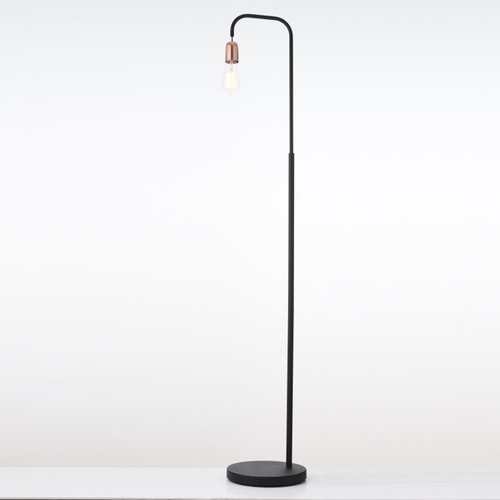 Florida 1lt Floor (880)
Supplied with inline foot switchCopper plate & textured matt black
Constructed from steel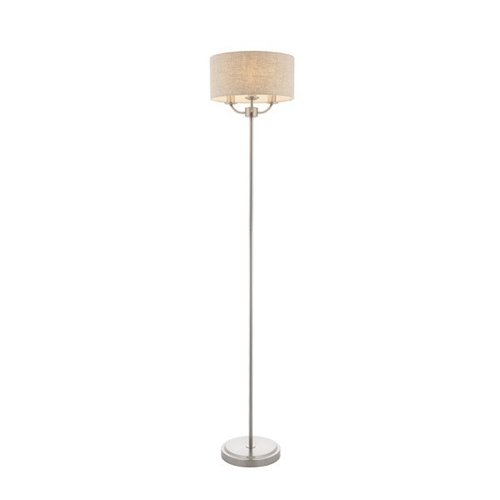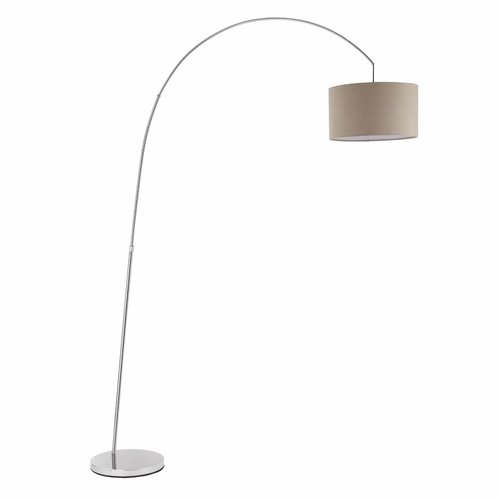 Owen Xl Floor Lamp Chrome
This Owen floor lamp is a timeless, modern, clean line design. In polished chrome plating and supplied excluding shade for you to tailor the design to your requirements. Shades finished in either vintage white or cool grey cotton fabric are available.