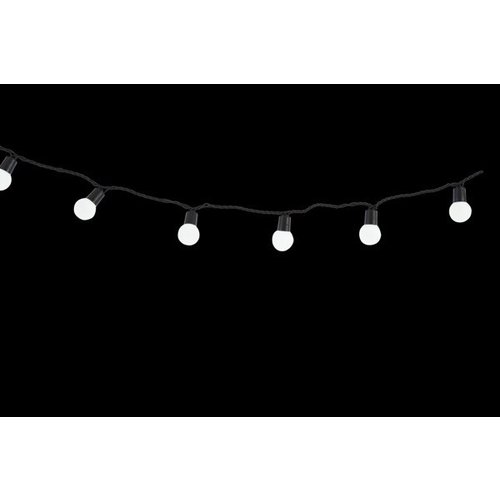 Large LED Party Lights 40 Pack
These Party lights are ideal for indoor and outdoor use, Each set comes with a remote built into the Driver plug allowing you to change the light settings,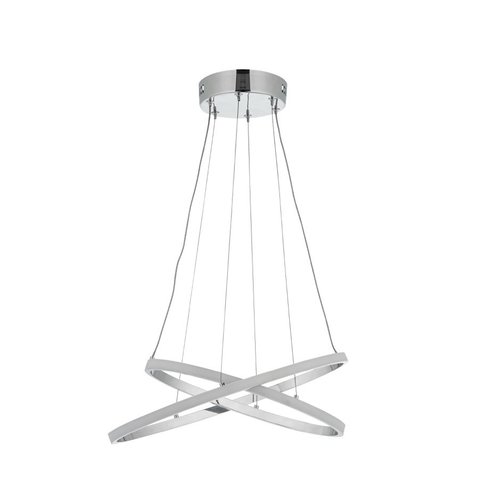 Sireo 18w LED Pendant
This fun, futuristic ceiling light is a real eye catcher without taking over your decor! Featuring a modern elliptical design, it has integrated LED lighting all the way around each ring for a clever, contemporary halo effect. Finished in shining chrome.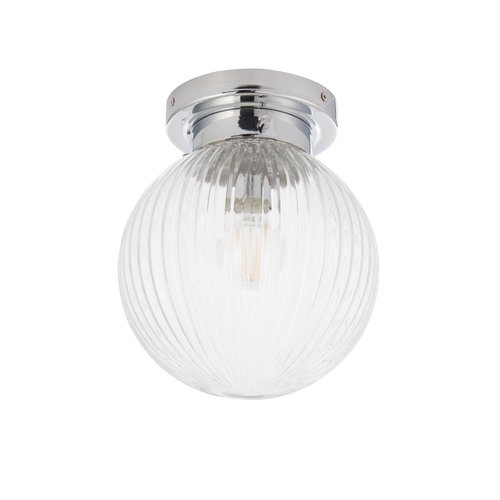 Kerridge 1 Light Flush
Glass and Chrome effect Bathroom ceiling light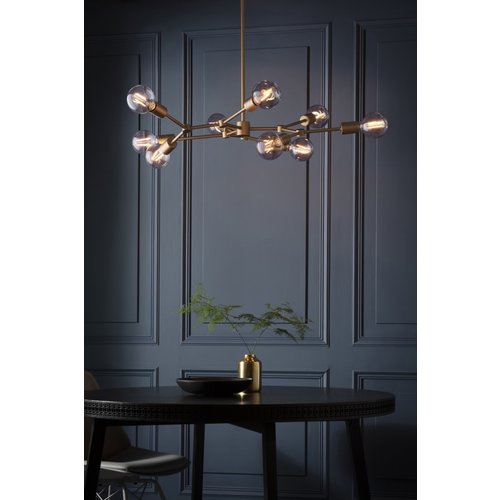 Ezra 9lt Semi Flush Brushed Gold
Inspired by branches from nature, the Ezra 9 light pendant is perfect when creating an on-trend designer style with a nod to design classics of the past. Pair with vintage style filament LED lamps to create a modern look for today's living spaces.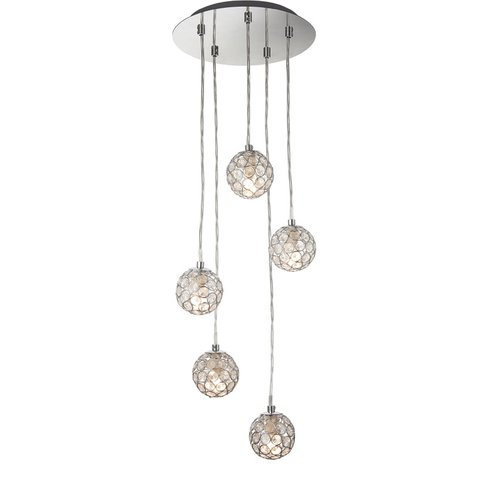 Amelia 5 Light Pendant
Sleek and sophisticated, the 5 Light Beaded Globes Ceiling Light will brighten up your living space with style. Decorated with clear, crystal-like beads to produce a beautiful, reflective light pattern.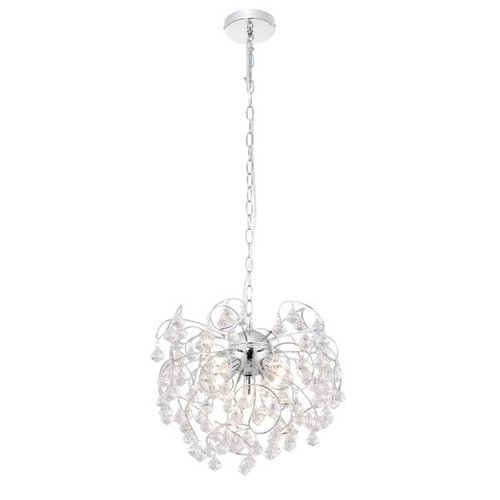 Margo 5lt Pendant (162)
The Margo is a pretty pendant made up of a chrome twisted design, with clear acrylic crystal like droplets creating a sparkling light effect. Height is adjustable, dimmable and suitable for use with energy compatible lamps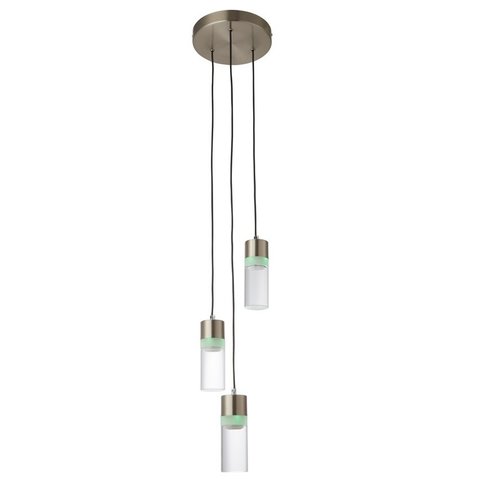 Reece 3lt Pendant
The Reece is a clean and contemporary table lamp, boasting a tea light style. Supplied with white and RGB LEDs along with a remote RGB control, so you can choose from an array of colours to suit your every mood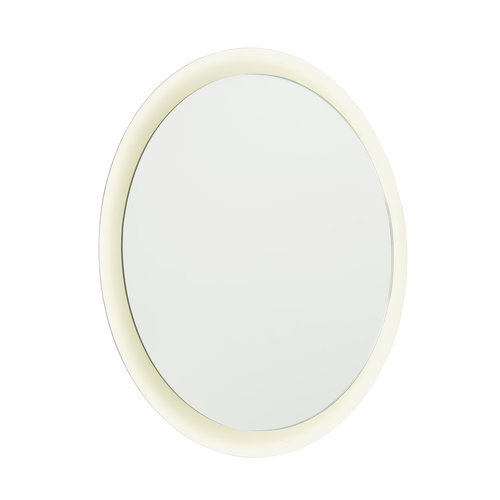 Flecto 1 Light Wall Mirror
Complete with LED driver8W LED module (SMD 2835) Daylight White (Included) K: 4000 Lm: 110 Lm/W: 14 IP44. Suitable for bathroom zone 2 Suitable for bathroom zone 1 if used in conjunction with a 30MA RCD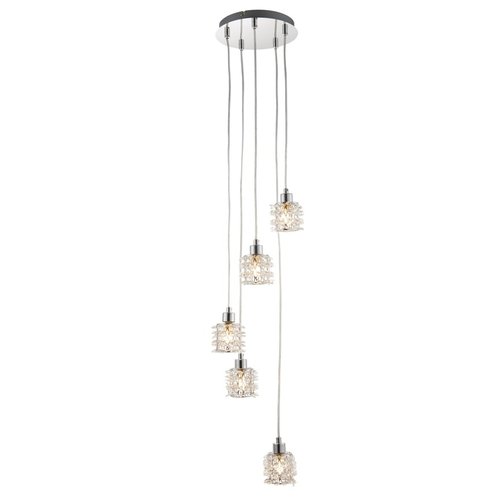 Katarina 5 Light Pendant
Beautiful Adjustable Pendant Light in chrome and clear glass The shades of the Katarina pendant have a cut-out, crackle design, decorated with faceted glass beads that together create a stunning light pattern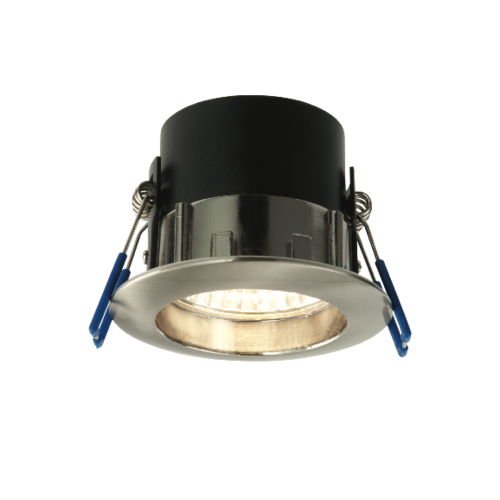 LAP LED Downlight WW - Br Chrome
Brushed Chrome Recess light with integrated 5.5w warm white LED module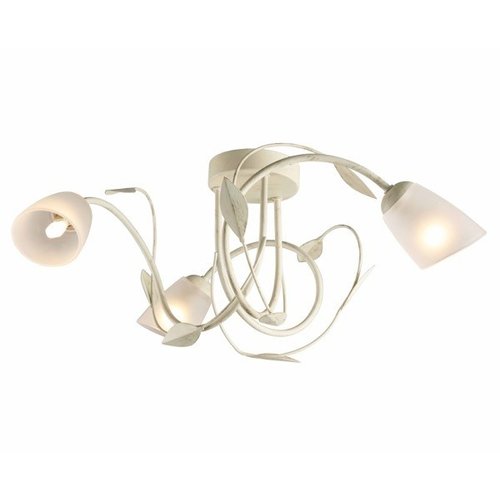 Rosalia 3lt Semi flush (529)
This Rosalia three light fitting features intertwined arms with a decorative leaf design. It comes in a porcelain brushed gold effect with a frosted glass finish and the advantage of a dimmable feature to suit your lighting mood.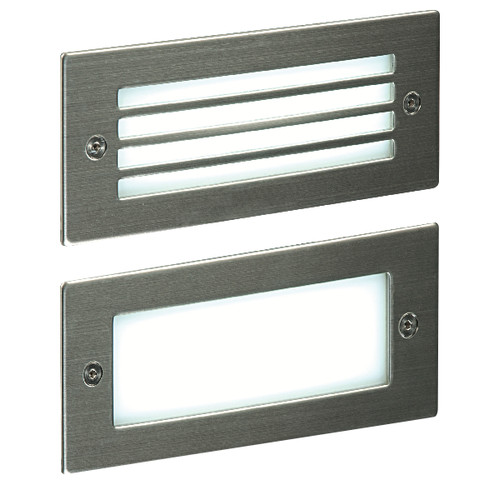 LED Grill Brick Light
The Kia indoor or outdoor small rectangular LED wall light is suitable for low level lighting or as a guide light