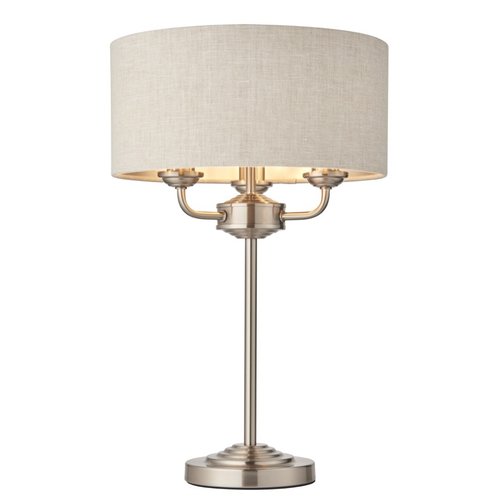 Highclere 3lt Table - BrChrome/Natural
The Highclere 3 light table lamp is a sophisticated mix of a natural linen fabric shade with a reflective brushed metallic inner and brushed chrome metalwork. This statement light is the perfect timeless addition to modern and classic homes of today.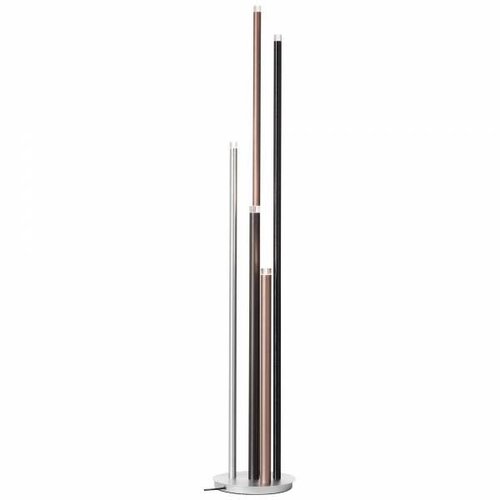 CEMBALO Harpsichord LED floor lamp 5-flames aluminum / black / brown
A modern floor lamp with 5 arms in aluminium, bronze and black with 4w LED modules included.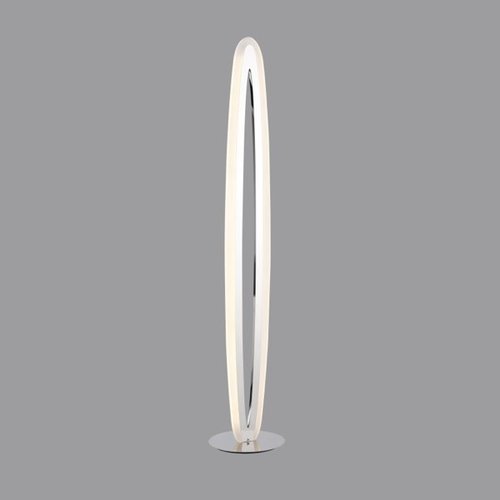 IZARRA LED FLOOR LIGHT
Frosted acrylic and chrome effect plated floor light with a 19w LED module, featuring a 3 stage dimmer switch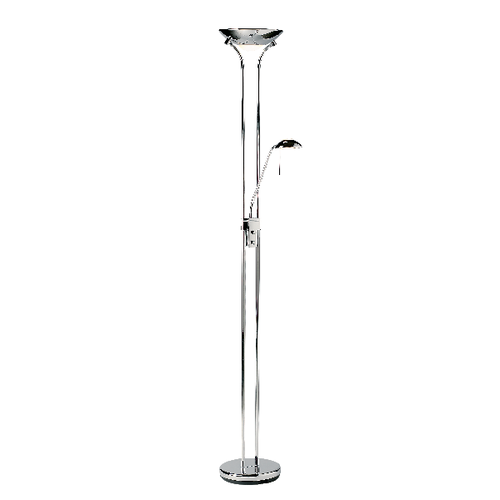 Rome Mother&Child Chrome 230W R7 33W G9
A tall 2 light floor lamp with a double stand supporting an uplighter as well as an adjustable branch holding a reading lamp. Has a satin chrome finish and is complete with a double rotary dimmer switch. Other colour options available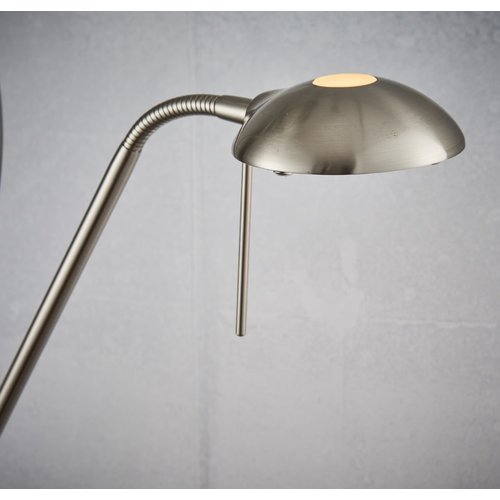 Monaco M & C Floor - S Chrome
A tall 2 light floor light comprising of a circular base with interweaving twists at the top of the body, which support the uplighter as well as the adjustable branch holding a reading lamp. Satin chrome plated finish, complete with a easy to reach double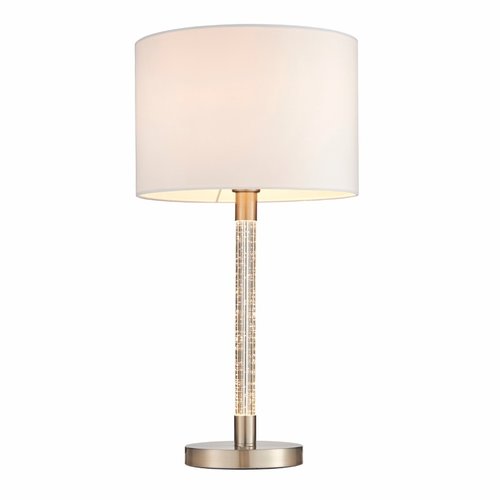 Andromeda table 40W & 4W SW - satin chrome plate
The Andromeda table light is a stylish fitting with clean lines finished in satin chrome plate. It features a clear acrylic section to the base, with a bubble effect which creates a beautiful effect from an additional LED light source. Supplied with a fab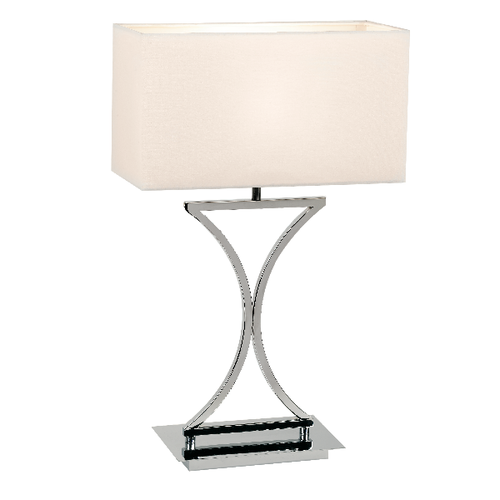 Epalle 1lt Table
This table lamp features an unusually shaped body atop a rectangle base, all finished in chrome topped with white square shade. suitable for use with LED lamps and supplied with inline switch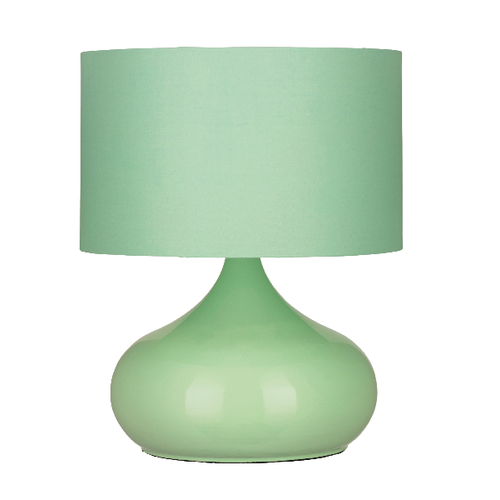 Homerton 40W SW Table -
Article code
HOMERTON-TLGR
Green Touch Lamp with Matching shade
Highclere Blush 3 Light Floor Champagne Finish
Supplied with inline foot switchChampagne paint & blush pink fabric
Constructed from steel & fabric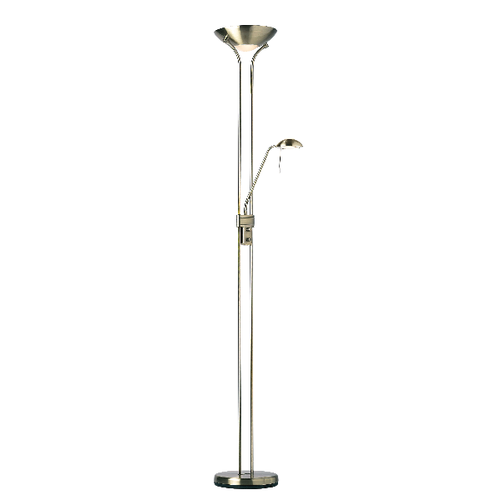 Rome Mother&Child Antique Brass 230W R7 33W G9
A tall 2 light floor lamp with a double stand supporting an uplighter as well as an adjustable branch holding a reading lamp. Has an antique nickel finish and is complete with a double rotary dimmer switch. Other colour options available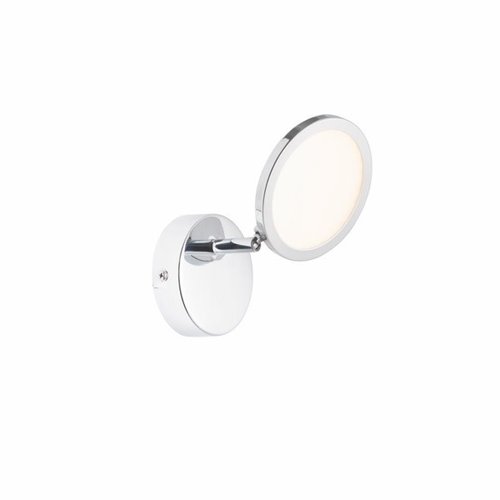 Pluto 1 Light plate 5W warm white spot - chrome plate
The Pluto is an LED spotlight range that emits a high light output of warm white light. This 5W single spot is finished in chrome. Other items are available in this range