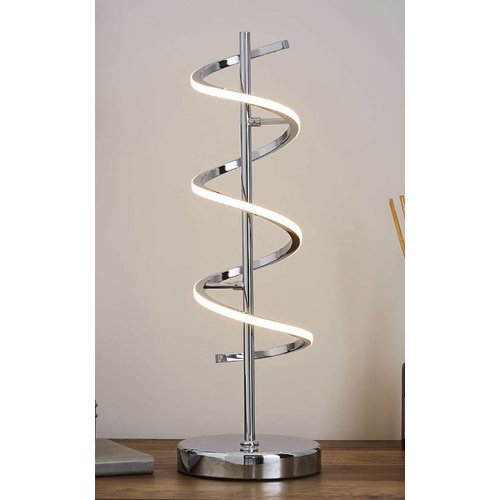 Twirl 10W LED Table Lamp Chrome
DimmableSupplied with touch variable dimmer switch with memory
Chrome plate & white acrylic
Constructed from steel & aluminium alloy & acrylic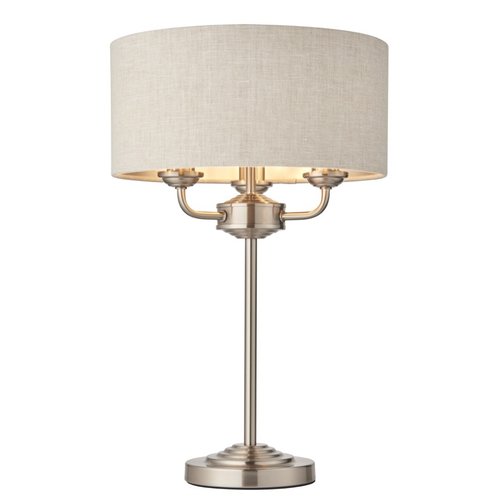 Highclere 3lt Table - BrChrome/Natural
The Highclere 3 light table lamp is a sophisticated mix of a natural linen fabric shade with a reflective brushed metallic inner and brushed chrome metalwork. This statement light is the perfect timeless addition to modern and classic homes of today.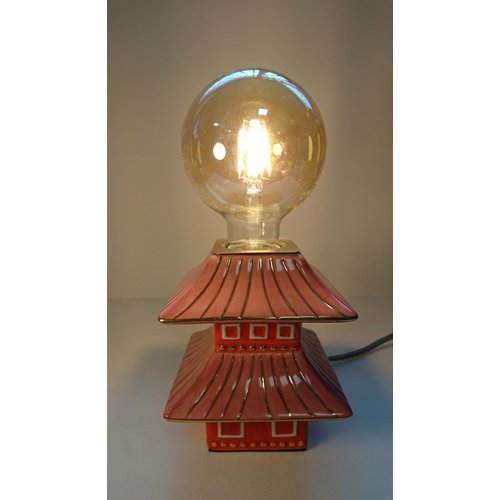 TABLE LAMP Pagoda
Pagoda themed hand painted ceramic table light with Gold detail and chrome effect plate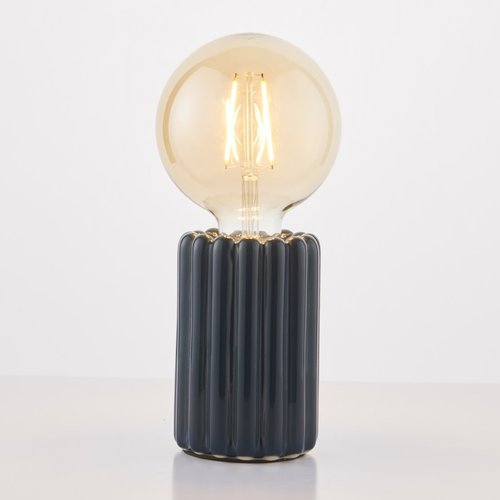 Ribbed Bulbholder Fjord
Ribbed Table light base in a gloss blue glaze and satin brass effect plate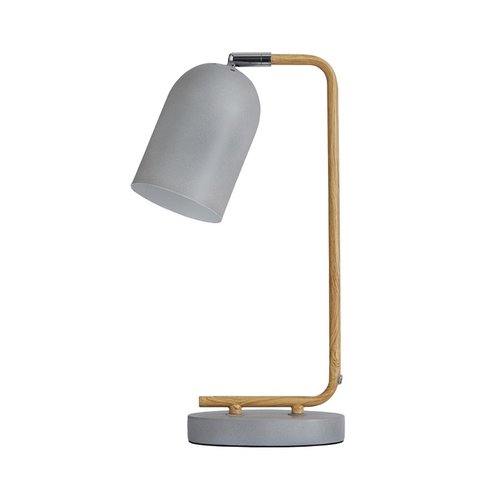 Phil Table and Shade Concrete
Supplied with inline switchConcrete
Constructed from steel & polyester resin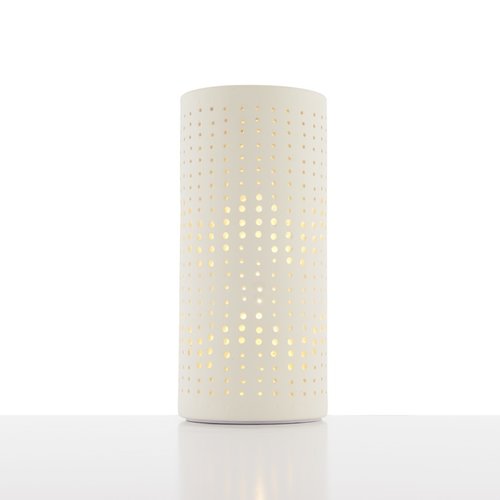 Ricci 1lt Table
Earthenware table lamp finished with a decorative pattern, allowing the light to be cast through the holes surrounding the light source. Suitable for use with LED lamps.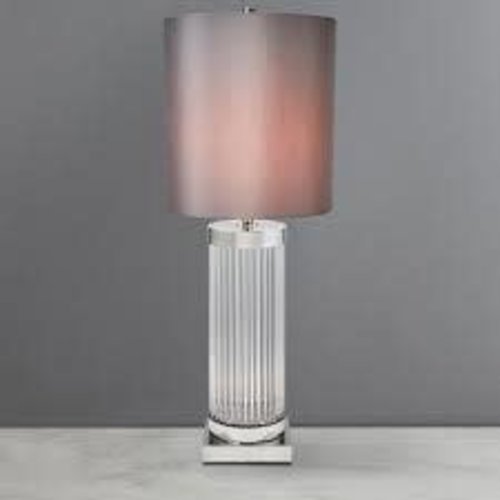 Clara Table Lamp Grey
Beautiful Glass table light with a Warm Grey Faux Satin Shade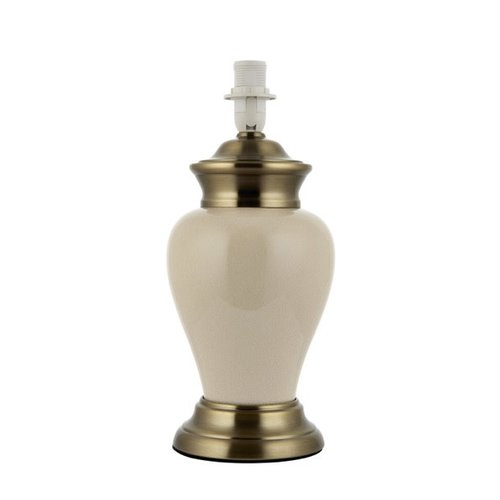 Dalston base only table
Article code
DALSTON-TLAB
The Dalston table lamp has an antique brass base and crackle ceramic finish, complemented by a cream fabric shade (sold separately). suitable for use with LED lamps and supplied with inline switch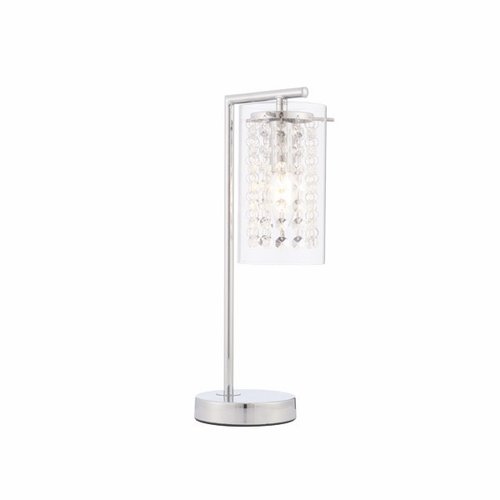 Alda table - chrome
A modern classic style polished chrome table lamp, featuring cascading clear glass faceted beads housed within a glass shade.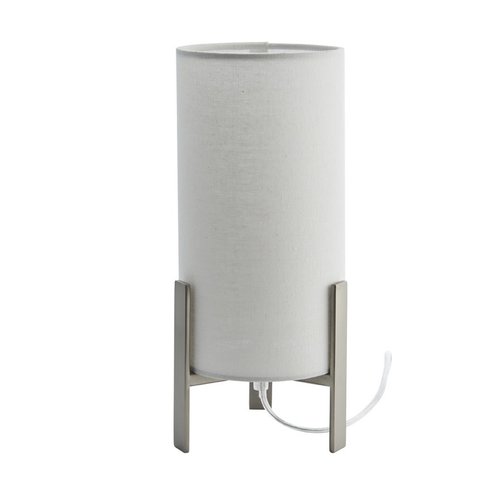 Westbourne 1lt Table
Matt nickel plate & ivory faux linen table lamp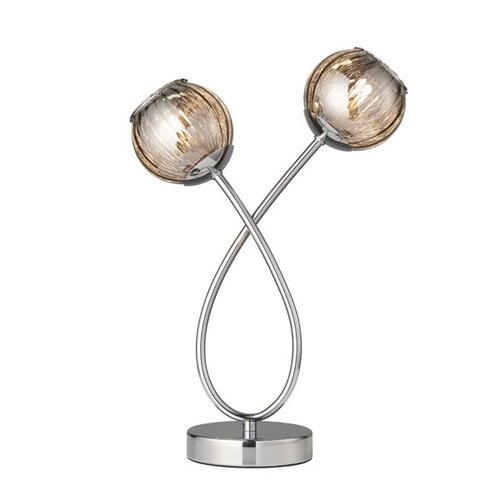 Aerith 2lt Table (162)
Supplied with touch on off switchChrome plate & smoked mirror glass
Constructed from steel & glass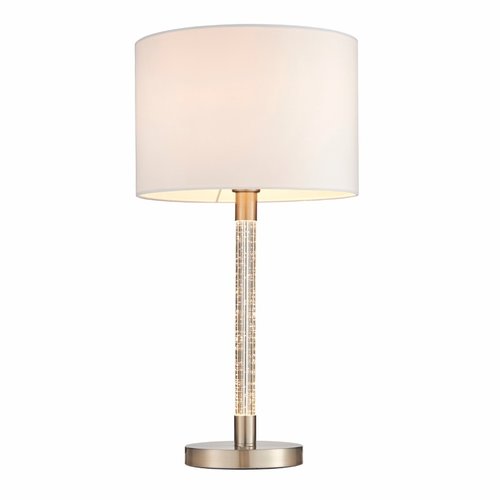 Andromeda table 40W & 4W SW - satin chrome plate
The Andromeda table light is a stylish fitting with clean lines finished in satin chrome plate. It features a clear acrylic section to the base, with a bubble effect which creates a beautiful effect from an additional LED light source. Supplied with a fab