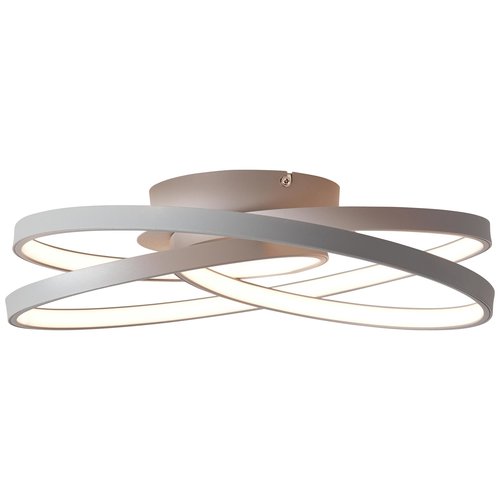 Labyrinth ceiling Lamp
In the hall, in the living room or rather in the bedroom? Here you can choose the room of your choice, because the handsome ceiling light creates a friendly, inviting light everywhere. The colour grey is often said to be depressing. In practice, however,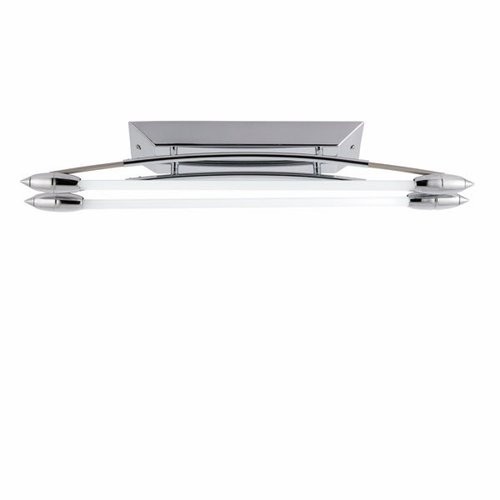 Harper 675MM Flush Hf 24W - Chrome Plate
This product is a 2 light low energy flush ceiling fitting with two 24W G5 T5 tubes placed adjacently on the polished chrome base.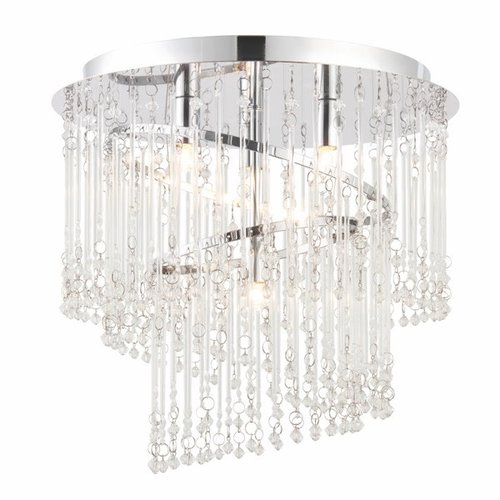 Camille 4lt flush
An impressive mutli light decorative flush adorned with a mix of delicate slender glass rods and faceted glass beads, cascade down the spiral design to create a stunning centre piece.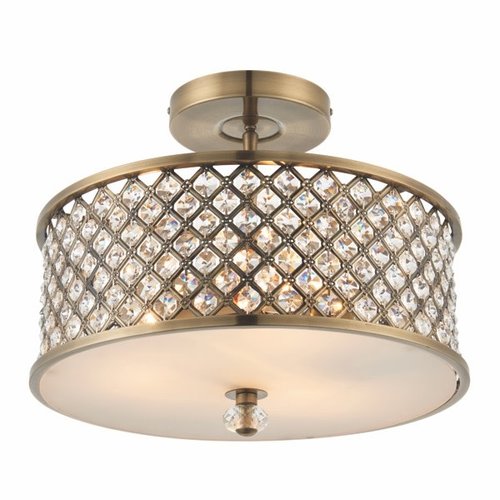 Hudson s/flush - A.brass
A flush ceiling pendant with an antique brass finish. The shade is made of crystal beads and an opal diffuser to the bottom. Both dimmable and suitable for use with LED lamps. Matching items available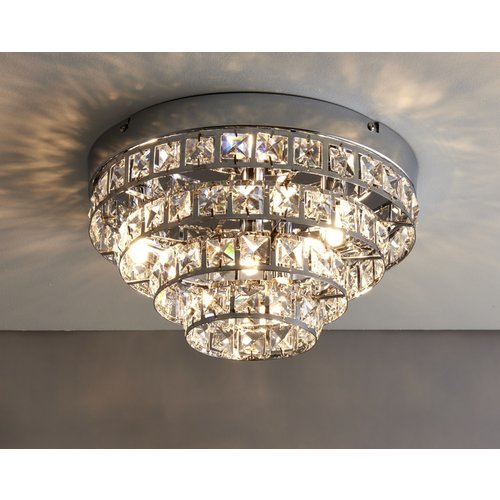 Motown 4lt flush 33W - chrome plate
4 light semi flush ceiling fitting, finished in polished chrome with glass faceted beads. Dimmable, suitable for use with LED lamps and ideal for fitting to low ceilings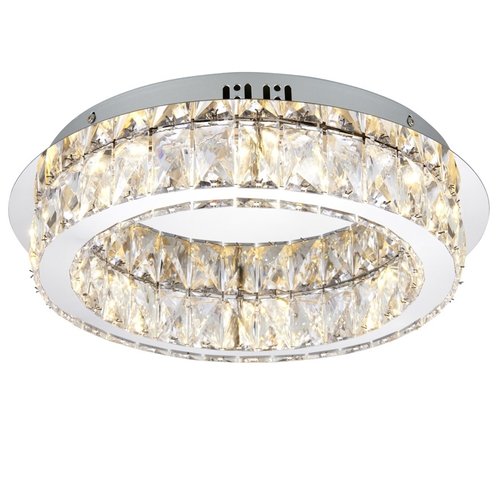 Swayze flush 16W warm white - chrome plate
The Swayze is an elaborate flush, finished in chrome with a ring of LED lights diffused through clear faceted acrylic crystals.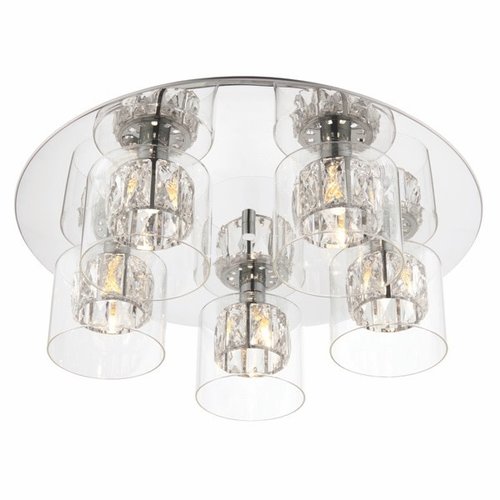 Verina 5lt Flush
High quality clear crystals adorn this deluxe chrome plated ceiling flush, striking and perfect for low ceilings, crystal shades are enclosed by beautiful clear glass diffusers. The combination of clear crystals, polished chrome and glass create a luxuri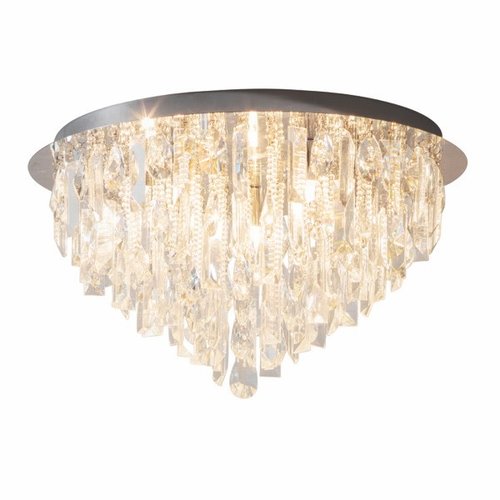 Siena 5lt flush
The Siena ceiling light is a sophisticated combination of chrome and high quality K5 clear crystal glass details, perfect for low ceilings to create striking light effects.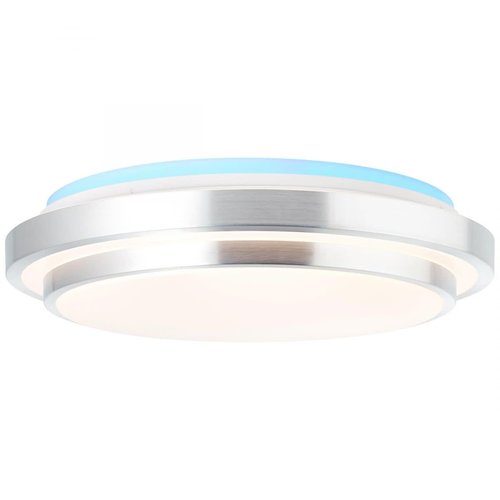 Vilma LED flush fitting 52cm White-silver CCT-RGB-Dimmable with remote
A great LED flush light boasting colour changing technology, RGB backlight, dimmable with a remote with an approximate output of 300w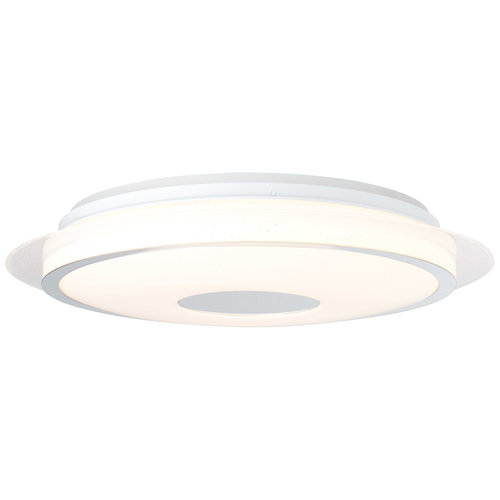 Viktor LED ceiling Light 45cm white/silver CCT, RGB, Remote Dimmable, RGB Backlight
Viktor LED ceiling flush Light 45cm white/silver CCT, RGB, Remote Dimmable, RGB Backlight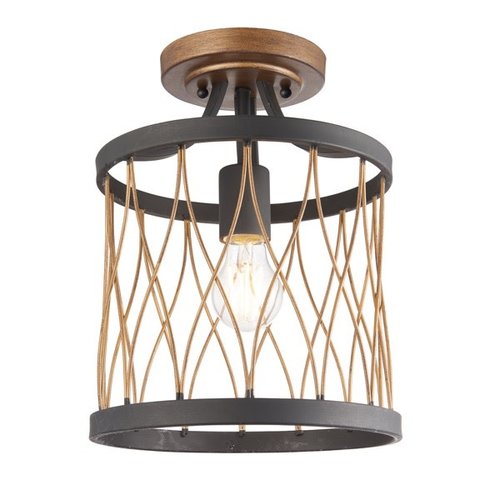 Heston Semi flush
The Heston semi flush has a matt black & rustic bronze effect finish, is suitable for use with LED lamps and is dimmable. Pendant and wall fitting also available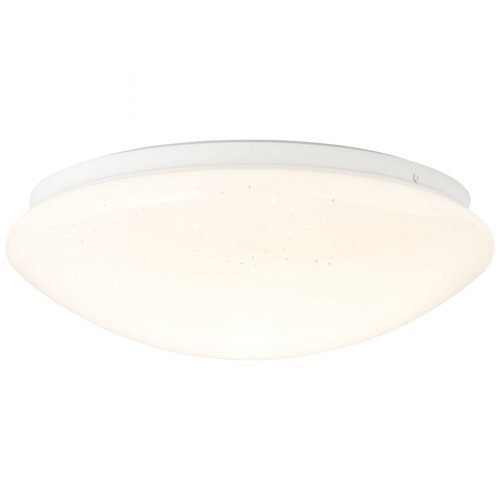 Fakir Starry Sky LED 12W 800lm 3000k
A flush ceiling light with a star effect when on